Leicester Minibus Hire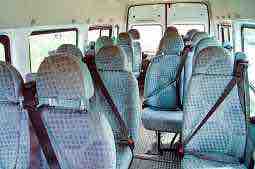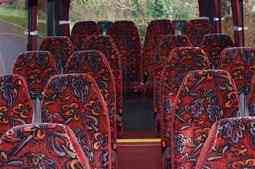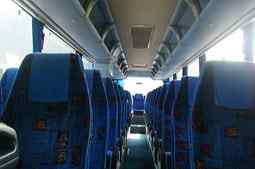 Leicester – HOME 
If you are looking for a reliable group transportation provider in Leicester, you have reached the right place. Our Leicester minibus hire service offers superior, state of the art vehicles, such as Ford Transit, Mercedes 16 seater, Volvos, and Iveco coaches, for your group to travel in comfort, and style. Tour groups always prefer our service, and many corporate clients now have regular arrangements with us. 
 
The reasons for our unbridled popularity are not hard to find. 
 
Apart from offering superior, best in class vehicles, we make sure to serve our customers well, and render the right support, allowing them to make best use of their minibus hire in Leicester.  
 
Our customer support team, working round the clock, is always on call, to accommodate any special requests customers may have. They also take over the scheduling and organising tasks related to the trip, such as making follow ups and reminders, plotting the best routes, arranging pick-ups, and so on. 
 
The drivers who accompany our Leicester minibus hire vehicles are competent resource persons, who not only know how to drive the vehicle well, but also have the presence of mind to take intelligent diversions as required, provide their valuable insights of which sites or establishments to visit, what to avoid, and so on. 
 
Sheer professionalism, and efficiency are the hallmark of our service, and this translates to reliability, and ease of doing business with us. We have a track record of always honouring our commitments. Our vehicles are never late to pick you up on time, and almost to a rule, reach the destination on time. We take several measures to ensure your safety and comfort, such as fitting all vehicles with GPS to facilitate real time tracking, undertaking a thorough inspection of the vehicle before the start of every trip, and more. 
 
We also have the distinction of charging the lowest rates, even while providing high quality services that delight the customer. Our highly fuel efficient and maintenance-free vehicles, lean systems, and highly productive staff result in low overheads, and we pass on the gains to our customers, in a win-win proposition.  
 
Our Leicester minibus hire services are quite popular in the region, as we are the beneficiaries of several glowing reviews and testimonials left by clients who have availed our services. 
 
Leicester, on the River Soar and at the edge of the National Forest, has a population of 330,000 (2011 census), and is one of the largest town in East Midlands.  
 
The old town of Leicester remains in a time wrap, with several ancient buildings, pavements that date back to the Roman times, and ancient baths, still standing strong. The Leicester Guildhall, a timber framed building, dates back to 1390 CE. Leicester Abbey, Belgrave Hall, Jewry Wall, Ashby de la Zouch ruins of the mediaeval castle, and Leicester Cathedral with its spire, which dates back to 1757, are some of the other hoary landmarks of the city. The Church of St Mary de Castro is another quaint mediaeval monument. 
 
The National Space Centre is one of the major attractions in UK, offering rich insights and information on space exploration, space science, rockets, satellites, Martian surfaces and more.  
 
The Great Central Railway is the only mainline heritage railway in UK, and the only remaining place in the whole world where full size steam engines pass each other, carrying out regular operations.  
 
Leicester has its fair share of museums, many of them popular across the country. The New Walk Museum offers interesting insights on cultural and natural history. The Abbey Pumping station is a museum of science and technology, displaying the industrial and technological heritage of the region. The Jewry Wall Museum houses artefacts from Iron Age, Roman times, and medieval period. The Newarke Houses Museum & Gardens incorporates the museum of the Royal Leicestershire Regiment. 
 
Leicester is a good base to connect with nature. Charnwood Forest, an upland tract offers a picturesque, undulating and rocky terrain, and plenty of scope for hiking, cycling, and adventure trials. The Watermead Country Park, a nature reserve, offers a network of artificial lakes, with opportunities for fishing, running, jogging, cycling, and more. Victoria Park and Thornton Reservoir are two other nature hot spots. Closer to the city, Bradgate Park is a sprawling public part, spread over 850 acres. Abbey Park is another large green space.  
 
There are several festivals and celebration, all year round, at Leicester. The Pride Parade (Leicester Pride), Caribbean Carnival, UK Leicester Comedy Festival, and Leicester International Short Film Festival, are the most popular ones, attracting international fame. Some top art, culture, and festival venues include Phoenix Arts Centre, and Curve. 
 
Leicester has a strong economy, and is the base of several major corporate houses, such as Dunelm Mill, Next, Everards, Jessops, KPMG, British Gas, Caterpillar, DHL, and others. It is a hub for engineering companies and services.  
 
Leicester is well connected by road and rail. The Midland Main Line passes through the city. Leicester railway station is connected to London, and other towns of the Midland. There is direct link to London St. Pancreas, where services to mainland Europe originate.  
 
The M1 motorway passes near Leicester. The A6, A46, A47 and A607 trunk roads converge near the city. The two nearest airports are Leicester Airport, East Midlands Airport, and Birmingham Airport.  
 
To book your minibus hire in Leicester, fill up our easy online booking form, or get in touch with our customer care. We operate in all places covered by LE postcode area. 
WHY CHOOSE US
Coach Tracker
Flights monitor at all airports
Manage your booking
Printer friendly tickets
G.P.S System
Specialised GPS system Pick you up on time
Timetables
Excellent time keeping
Avoid train delays
Switch to coach to avoid rail disruption
Save money
Save money on all coach sizes
Travelling with us
Voted number 1 for customer service
Luggage capacity
All vehicles have luggage capacity depending on the number of people
---
Online Exclusives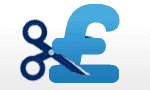 Lowest Rates Guaranteed save money on all sizes coaches.
Creditcards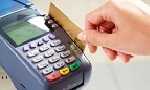 All Credit Cards Accepted
( charges may apply )
Business Accounts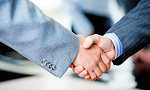 Business Accounts and Contract Work welcome.
Travel to Europe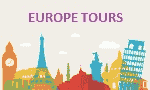 Travel to Europe- All inclusive
24 hours service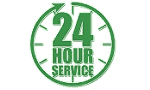 24 hour service 7 days a week.
Airport transfers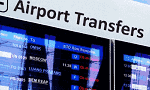 Airport transfers Free parking included at all airports.